TT Gemi Yapım San. Tic. A.Ş. is located in Kocaeli Free Trade Zone – KOSBAŞ with 35.000m2 area.
The shipyard has modern shipbuilding facilities to perform its services for modernization and new buildings. Previously, Shipyard called Türker Shipyard started out in 2009, a family-owned company amongst the shipbuilding community on the Kocaeli Free Trade Zone. Today, we are still there on the same shipyard area however, our focus is global, and strengthen the shipbuilding capability with TRX Marine.
TT&TRX is a joint venture business that stands for entrepreneurship especially for prototype projects. We believe that our oceans and seas are requiring a growing in terms of trade, food, energy and recreation with efficient and environmental solutions. We provide maritime solutions to meet these requests, through engineering, detail design and shipbuilding, and related services. Our job is shipbuilding regardless its size we are interested in all ships if it is a special project. Our motto is "teamwork" and "strive". It is always our work to;
Minimise environmental impact
Maximise commercial return
Bring cleaner energy to the marine industry
Provide reliable, innovative and proactive solutions
Improve and develop
Kocaeli Shipyard region has a favourable location as a logistic opportunity. The shipyard far from 150 km from Istanbul Airport and 80km far from Sabiha Gökçen Airport.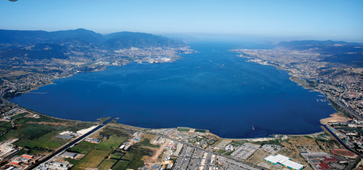 FACILITIES
2 x Slipway – 160m x 50m
Quayside 1x42m and 1x126m
Main Gantry Crane 2x100T – 60m Wide
000 Tones Steel Production Capacity
4 x Vessel Delivery Each Year